Oliasoft Collaborates With Equinor & Lundin to Demonstrate its Revolutionary Digital Well Construction Tool
The Future of Well Construction is Here
The well construction calculation chain contains many authority required calculations and as of today, these are solved using a range of different software packages and external consultants. Oliasoft WellDesign integrates all of these calculations into one, single cloud-based software.
Our partners/Project participants
This pilot project was carried out in collaboration with two major industry partners - Equinor ASA and Lundin Energy Norway. This project allowed Oliasoft WellDesign to be tested under real conditions. Both partners contributed financial support as well as technical expertise throughout the project.
Oliasoft WellDesign
Oliasoft WellDesign covers calculations for well trajectories with full anti-collision calculations, triaxial casing design, drillstring mechanics like T&D and hydraulics, advanced temperature modelling and probabilistic blowout and kill simulations.
Integration of all these calculations has a huge impact on the well delivery process as it offers better optimization and automation. Replacing the manual working processes also reduces the risk of human errors, improves efficiency and enables optimal well designs.
Project Goals
The main objectives of this pilot project were to demonstrate the use of all included functionality in Oliasoft WellDesign within relevant business units in major operators at the Norwegian Continental Shelf. A pilot project like this has been key in order to commercialize Oliasoft WellDesign worldwide.
To achieve the project's main goal, specific sub-goals were defined together with the project partners -
Improved user interface
Improved workflow
Reduced planning time
Piloting of the web application
Piloting of 3rd party integration through the open API
What did we achieve?
This was a successful project for everyone. Our partners, Equinor and Lundin, demonstrated all available functionality in Oliasoft WellDesign during this project period.
By using our deeply integrated solution, the operators were able to perform all calculations related to well designs in a single software which provided more efficient and optimal workflows.
In collaboration with our partners, Oliasoft was able to deliver successful results for each sub-goals defined in this project.
Unique 3rd party integration
Intuitive user interface
More efficient well planning
"Oliasofts integration to any other systems is particularly interesting for field development and early phase planning"
- Lundin Energy Norway
Unique 3rd party integration
By using the modern technology and open interface of Oliasoft WellDesign, automatic calculations and unique integration with 3rd party systems have been demonstrated. This is a key building block to achieve autonomous operations which is a focus area for the industry to stay competitive.
Seamless integration and free data flow through a network of software without any human interaction is a key element to digitize the oil industry. Oliasoft WellDesign is built using open APIs enabling machine to machine communication with any other software.
Oliasoft WellDesign is a core engineering engine fully capable of receiving and sending data to software networks , other service providers and also operators internal systems.
One important example of such integration is the collaboration with FutureOn and their application FieldAP. FieldAP has integrated Oliasoft's trajectory engine, so that when platform locations are changed, all trajectories are re-calculated and displayed instantaneously by running the engines from Oliasoft WellDesign. This is enabling complete early phase field development planning including wells, subsea structures and facilities.
More details about the project integration can be found under in our Automatic Well Trajectory Use Case here.
Intuitive user interface
Oliasoft WellDesign's intuitive user interface is extremely vital for new users as it grants a higher level of understanding of all modules in a very short span of time - including blowout and kill simulator.
It is believed that a higher quality on the assessment of input data will improve the ability to also evaluate the end results. Oliasoft believes that a modern user interface is increasing the motivation and lowering the entry hurdles then it comes to start using the software. This was achieved based on valuable feedback from testers both at Equinor and Lundin.
Read more about how and why Oliasoft has been working to improve the user experience of the application.
More efficient well planning
Using Oliasoft WellDesign, the planning time is reduced due to several factors. One of the key factors is the direct cause of the integration of all calculations. Typically today, the calculation chain for well design is solved both internally by the operator themself and externally by 3rd party consultants. The results from these consultants are time consuming and expensive to receive. Now that the operators are able to perform all these calculations internally, more time can be spent on operations and optimized designs can be achieved due to sensitivity analysis on key design parameters.
"Such an iterative design process with sensitivity analysis is key in order to optimize the well delivery"
- Lundin Energy Norway
Make digital building blocks with modern technology
Many major operators have a digital roadmap for drilling and well design, where autonomous drilling operations is the main goal. In order to get to this digital future, some necessary building blocks are required. The results from this demonstration project are key contributors that will lead us into this digital future.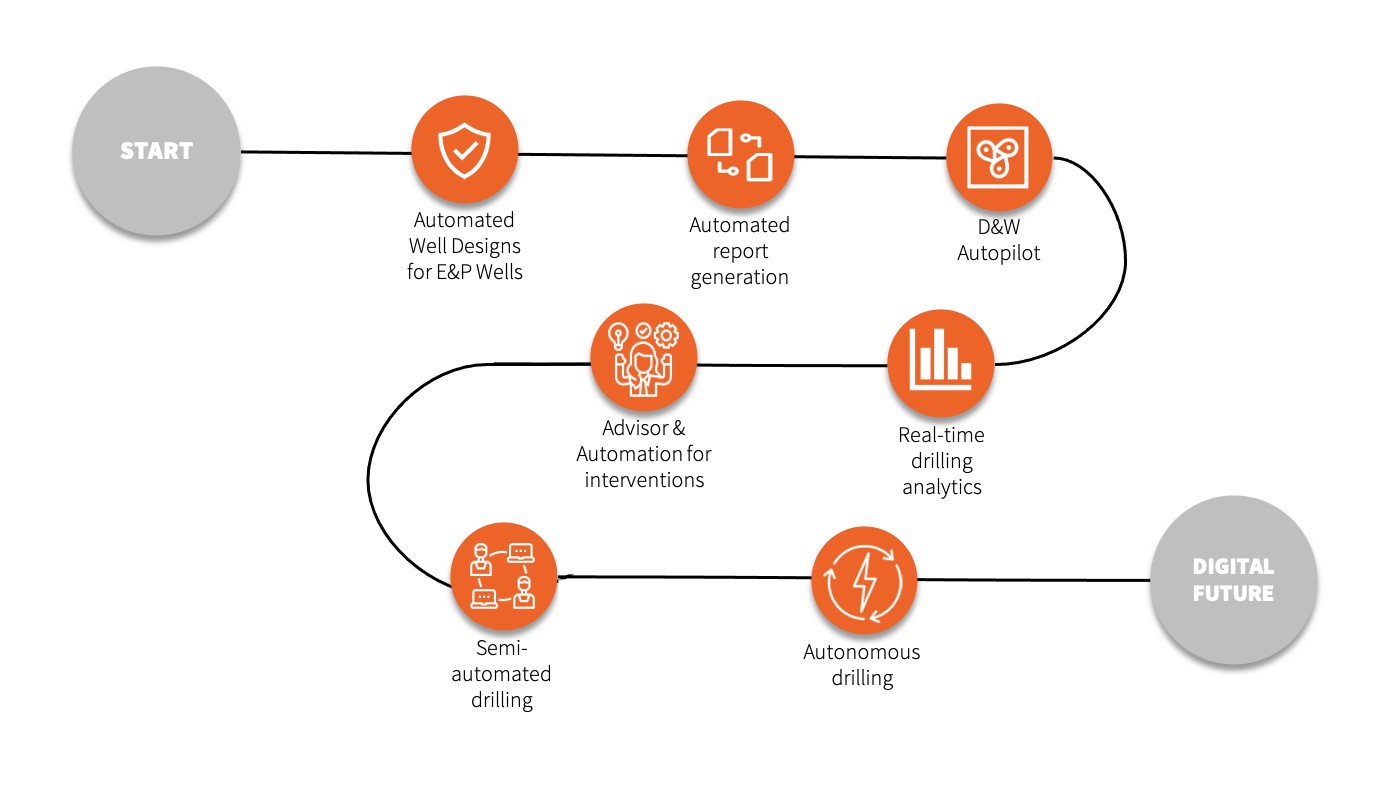 To build these building blocks of the digital future - more energy and support should be invested into modern technology instead of depending on old technology that is suffering from technical limitations and major legacy issues. Old technology can not solve the digital use cases of tomorrow.
A software fit for purpose
Throughout this pilot project, Oliasoft has been able to get unique access to industry experts, theoretical knowledge and experience needed to improve the software.
Subject Matter Experts from both of the partner companies have evaluated all the calculations engines included in Oliasoft WellDesign to provide the verification and quality control necessary for commercialization.
Oliasoft WellDesign has been exposed to realistic well design conditions and environments at both Equinor and Lundin Energy Norway during this pilot project.
This has proved that Oliasoft WellDesign is fit for purpose and adds value to engineers.
Oliasoft WellDesign has been exposed to realistic well design conditions and environments at both Equinor and Lundin Energy Norway during this pilot project.
Download the full project summary of Oliasoft's pilot project with Equinor and Ludin below