WEBINAR SERIES
| Well Completion with Jonathan Bellarby
Improving casing design with increased control on influencing factors
Wednesday, April 21st CET 10:00 - 11:30 AM
Do you want to increase your in-depth knowledge of casing design and how you can optimize your designs using Oliasoft WellDesign?
In this free Webinar, Jonathan Bellarby will give you an introduction to casing design theory and how you can easily apply it by using Oliasoft WellDesign.
This is the first webinar of a 4-part webinar series with Jonathan Bellarby.
This first webinar will cover the following topics
The generic workflow for casing design.

Material properties of casing and tubing.

Basic data entry into Oliasoft WellDesign.

Demonstration of a production casing worked example using Oliasoft WellDesign for a platform well.
By attending the webinar on April 21st, you will learn more about
How to start applying the casing design workflow.

How to set up the well details such as the deviation, temperatures, cement, fluid details and the tubulars.

Learn what data input is critical and why.

Real-life example on production casing using Oliasoft WellDesign.
Did you miss this webinar?

Register here to get access to the recorded session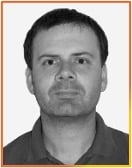 Jonathan Bellarby
Jonathan Bellarby is a Senior Petroleum Engineer with long-standing stress analysis and well design expertise – often for challenging wells such as deepwater, HPHT, or unconventional resources. With 30 years of experience in over 50 countries, Jonathan consults and runs training courses in completion and well design and is the author of the textbook Well Completion Design. Jonathan has been working with Oliasoft to develop the stress engineering capabilities of the software.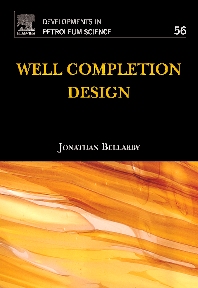 Other webinars in this webinar series with Jonathan Bellarby
The Oliasoft Casing Design Module
Along with Trajectory, Tubing Design, Drilling Mechanics and Blowout & Kill, Casing Design is an integrated module in the Oliasoft WellDesign package.
The Module offers full triaxial casing design compatible with NORSOK, ISO and API standards. The engine can handle point loads, anisotropy and asymmetry.
Oliasoft Casing Design has predefined load cases for all authority requirements, as well as generic load cases and options for custom loads. External loads and temperature profiles can be chosen for each load case.
All calculations integrate seamlessly with all other Oliasoft WellDesign modules and any connected third party applications. Adjustments to influential parameters anywhere in the calculation chain trigger automatic recalculation.