WEBINAR SERIES
| Well Completion with Jonathan Bellarby
Understand and use temperature
simulation for tubing and casing design
Wednesday, June 23rd CET 10:00 - 11:30 AM
Do you want to increase your in-depth knowledge of temperature influence and changes in well designs and how you can integrate thermal simulations into your casing
design
by
using Oliasoft
WellDesign
?
In this free Webinar, Jonathan Bellarby will give you an introduction to tubing design and temperature simulation theory and how you can easily apply it by using Oliasoft WellDesign.
This is the fourth and last webinar of a 4-part webinar series with Jonathan Bellarby.
This fourth webinar will cover the following topics
Introduction to temperature simulations and the purpose of performing such simulations.

Demonstration of how to set up and perform various t

emperature simulation operations in

WellDesign

.

How to set up relevant tubing and casing

loads based on these simulations.

Overview of completion design in Oliasoft including packer designs.
By attending the webinar on June 23rd, you will learn more about
Which thermal simulations you need to perform and what input factors are critical for both casing and tubing design.

How to interpret the results from the temperature simulation engine.

How to interpret the completion and

packer load results.

Real-life example on production casing usin

g Oliasoft

WellDesign.
Did you miss this webinar?

Register here to get access to the recorded session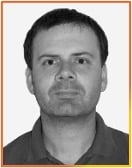 Jonathan Bellarby
Jonathan Bellarby is a Senior Petroleum Engineer with long-standing stress analysis and well design expertise – often for challenging wells such as deepwater, HPHT, or unconventional resources. With 30 years of experience in over 50 countries, Jonathan consults and runs training courses in completion and well design and is the author of the textbook Well Completion Design. Jonathan has been working with Oliasoft to develop the stress engineering capabilities of the software.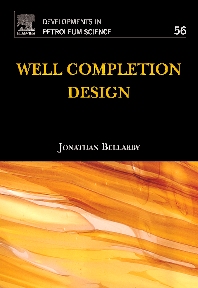 Other webinars in this webinar series with Jonathan Bellarby
Oliaso

ft

WellDesign's

Tubing Design module
Along with Trajectory-, Casing-, Drilling Mechanics and Blowout & Kill, the Tubing Design module is an integrated module in the Oliasoft WellDesign package.
The Oliasoft Tubing Design Module is built on an advanced finite volume thermal simulator able to calculate temperature and pressure development for every well configuration.
The Module supports multistring analysis – including wellhead growth and annular fluid expansion – ensuring analysis of advanced temperature effects of dynamic systems compliant with all industry standards.
These simulations integrate with the functionality of the rest of the Oliasoft WellDesign suite, adjustments in other modules triggering re-calculations that update tubing design calculations automatically.
Key Features
Transient temperature and pressure simulation of production, injection,

circulation

a

nd shut-in scenarios

Multi-string analysis including annular fluid expansion and wellhead

growth

Simulation for unlimited number of nested operations

Packer loads on tubing and

casing

Multiphase flow correlations

Automatic phase envelope generation from PVT specifications
Read more about the Oliasoft WellDesign Temperature Simulator here